Did you know you can earn supplemental income using your mobile phone or desktop? You can always make an additional income to meet your financial goals by installing money-making apps on your smartphone or desktop.
However, not all money-making apps are genuine. Some apps are just masquerading valid while they are just after collecting the user information for fraudulent purposes. Capitalizing on these spammy apps may lead to the loss of your private data and money.
To secure you from using risky apps, we have outlined various categories of apps that you can use to make money without risking your information. Here they come one by one.
1. Apps to Make Money by Answering Questions
These are websites that pay you for giving valuable answers from their clients. The questions may take any form, including business surveys, health, relationships, etc. Examples of the best survey apps to make money include: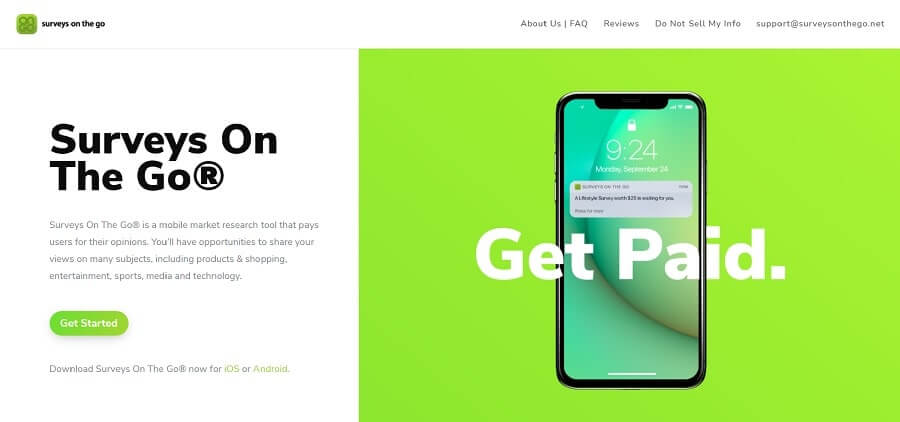 Surveys on The Go
Surveys on the go will pay you to share your opinion on subjects like entertainment, products, shopping, media, technology, sports, and so on. To get started, you need to download the Surveys on the Go App and then register.
The earnings depend on the survey you are filling and are made via PayPal, Amazon gift card, virtual visa account, and Starbucks gift card.
Just Answer
Just Answer allows you to make money by answering questions from customers or chatting with them directly. To participate in this website, you must prove that you are knowledgeable in the field you are applying to. The App pays you between $20 and $50 or more for every answered question.
PrestoExperts
PrestoExperts stands out for its quick turnaround in answering questions from all niches. Unlike many other apps, PrestonExpert allows you to register in multiple subjects provided that you have expertise in them.
To qualify as a member, you must submit proof of your expertise with other credentials during the application. Its payment is usually progressive, starting from $2 per minute.
Maven
Maven is a consultancy app. It allows you to earn money by advising users in their daily decision-making. To participate, you have to register as a micro-consultant and then fill an application form. Once approved, the App will pay you based on your stated hourly rate and expertise level.
Apps to Make Money Running Errands
You can use various legit apps to make money by running errands (offering services) to others. They include:
Postmates
Postmates is an urban logistics and delivery app that allows its users to ship anything within the supported cities. It can help you receive orders and deliver groceries, medication, meals from restaurants, etc.
To qualify as a Postmate, you must have 18 and above years, possess a driving license and own a smartphone. Additionally, you should pass a DMV check If you drive a motorcycle or a car and the background check. The App can earn you at least $20 per delivery.
Check out also: 20 Best Delivery Driver Apps: Which One Pays The Most?
Doordash
DoorDash is a food delivery app. Like Postmates, you must produce a driving license, have an insurance certificate and pass a background check to qualify as a dasher.
The App offers a base rate of $ 2 per delivery for starters. However, the earnings are progressive. As such, your payment will increase as you gain more experience.
Shipt Shopper
Shipt shopper is a shopping app that allows its users to receive grocery orders from clients, shop the items, and then deliver them at a fee.
To qualify as a shopper, you must be above 18 years, have a valid driving license and insurance, own a smartphone. You should also have a delivery vehicle and be able to lift to 40 pounds.
As a starter, you can earn a base rate of $5 per delivery plus a 7.5% commission on the total shopping bill.
Field Agent
The Field Agent app pays you to accomplish simple tasks with your phone like doing mystery shopping, performing audits at retail stores, market research, etc. The App will pay you as long as you submitted the tasks within the stipulated time.
Apps to Make Money by Watching Videos
Some apps will pay you to watch videos about advertisements from their clients or any other promotional content. Examples of these legit apps include:
Tap Tap Money
Tap Tap money app pays you to fill surveys, watch videos, give opinions, test services, etc. To get started, you need to download the tap tap money app and then apply to become a member. The earnings depend on the type of task assigned and are made through PayPal within 24 hours.
Swagbucks
Swagbucks is a reliable app that pays its users to complete simple tasks online. Apart from watching the videos, Swagbucks will pay you for taking online surveys, shopping online, playing games, and browsing the internet. You can learn more about Swagbuck's earnings here. It is available in Canada and the U.S.
Daily Rewards
Daily rewards are another legit app that will pay you for watching videos and taking online surveys. It is available in Canada only.
The App involves minimal requirements as you only need to sign up to qualify for earnings. You can always withdraw the cash via PayPal whenever your balance hits $ 30 or more.
Inbox Dollars
As the name suggests, the App will pay you dollars by taking online surveys, watching videos, reading emails, and shopping online. Since its inception, Inbox Dollars has rewarded its members over $60 million.
Quick Rewards
If you are looking for a side hassle to finance your small financial needs, then the Quick Rewards App is the way to go.
The App pays its members for viewing videos, filling surveys, playing games, and shopping online, among other tasks. You can get your rewards every 24 hours or redeem them for popular gift cards.
My Points
Earn points by taking surveys, watching videos, shopping online, and doing other online tasks using the 'My Points' App. You can join the App for free and qualify for a free $10 visa or amazon gift card after making your first $20 purchase.
You can redeem the points earned into PayPal cash, travel miles, or gift cards.
Apps to Make Money Losing Weight
These are legit apps to make money meant to incentivize people on weight loss programs to achieve their weight loss goals. They include:
Healthy Wage
The Healthy Wage App allows you to earn a specified amount of money after achieving the targeted weight loss goals. To participate, you have to pick the weight you want to lose and the duration first.
Secondly, you should set your wager and then calculate your prize. Then, confirm your starting weight and then engage in the workouts. After the stipulated period, you should review your weight. You will only get the prize if you have lost 10 % of your weight.
Dietbet
Like the HealthyWage App, the Dietbet app pays you for cutting set tons of weight. To participate, you should set the bet amount and the duration and then engage in weight loss workouts. You will qualify for the win if you win the 3 challenges, namely:
Kickstarter-requires you to lose 4% of your weight in 4 weeks
Transformer-Lose 10% of your weight in 6 months
Maintainer-Keep it off the weight you have struggled to lose for 12 months
Achievement
The Achievement app can earn up to 80 points daily by engaging in weight loss activities such as cycling, running, jogging, etc. You can always redeem the points every time they hit 10,000 for $10.
Walgreens Balance Rewards
The Walgreens Balance App rewards you points for completing a four-week challenge that the App entails. Typically, the App involves two types of challenges: physical and lifestyle.
You can engage in one or both of them simultaneously. The App will award you 2000 points after completing the four-week challenge. You can further redeem the 2000 points for $2.
Apps to Make Money Doing Tasks
These are apps that will pay you to do jobs outside your normal daily routine. They include: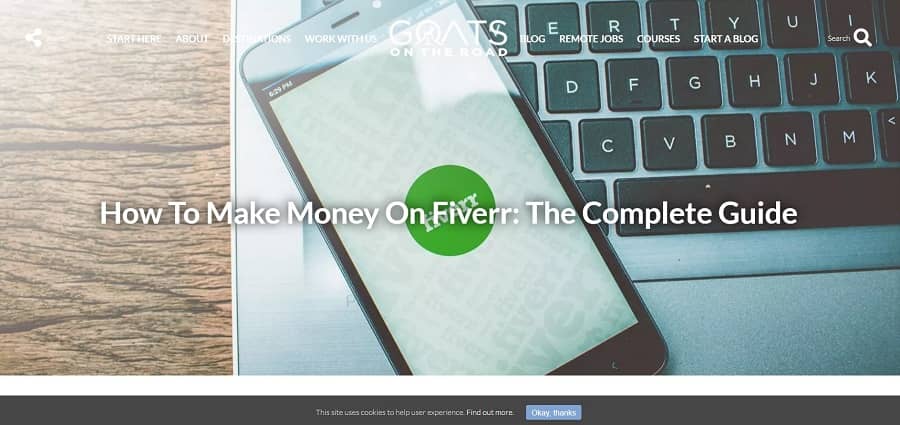 Fiverr
Get paid for doing a variety of gig packages on the Fiverr platform. To get started, you need to sign up with the App for free and then provide a short description of what you can offer.
You may also need to complete your profile to increase the chances of securing a gig. Clients will find you if your profile is well optimized. Most gigs on Fiverr pay between $5 and $995.
Task Rabbit
Task rabbit is another legit app to make money. It will pay you for offering tasks like delivery, furniture assembly, cleaning, etc.
You only need to sign up as a tasker and then bid for the available local tasks you wish to offer at a fee. The App is available in 39 metro areas in the U.S.
Amazon Mechanical Turk
The Amazon Mechanical Turk App connects developers and businesses to persons who can perform their tasks.
To participate as a service provider, you only need to register as a worker and start searching for jobs. Since the jobs are automated, each available job will display a reward amount. Committing to these jobs can earn you up to $10 per hour.
Crowd Flower
Get paid for completing micro-tasks like labeling, collecting data, cleaning, etc., through the crowd flower app. Like Amazon Mechanical Turk, you only need to sign up to get started.
Fancy Hands
The Fancy Hands App is the best option for anyone who loves doing remote administrative tasks. The App will help you earn from doing online tasks like making phone calls, scheduling appointments, data entry, etc. You can earn at least $3 for every completed task.
Apps to Make Money by Listening to Music
Did you know you can turn your love for music into a money making source? The apps discussed below will pay you to listen to and rate the music from all artists and genres.
HitPredictor
The Hitpredictor awards you for listening to music and giving your honest opinion on the song's composition.
Your feedback helps the artists to assess whether to produce the song directly or to fine-tune it first. The App will pay you 3 points for every song reviewed, which is equivalent to $1.
Slicethepie
Slicethepie will pay you for reviewing music and fashion. To qualify for payment in music reviews, you have to listen to any given song for at least one minute and then give your feedback by answering a few questions about the song.
Slicethepie will earn you between 2 and 20 cents for each song reviewed.
Music Xray
Get paid for listening to music in all genres through the Music Xray App. To earn, you have to listen to the music for at least 30 seconds. Typically, the price for every song is 10 cents, and you can withdraw your earnings once they hit $20 via PayPal.
Radioloyalty
The Radioloyalty App is a radio programming that constitutes music from millions of radio stations around the globe.
The App does not pay you for listening to music but listening to adverts during music breaks. RadioLoyalty will pay you 10 points for every 10 minutes of listening, which you can redeem for gift cards.
Earnably
Get paid for doing various tasks like listening to music, shopping, taking surveys, watching videos, etc., through the Earnably App. The pay rate varies with the task at hand, and you can redeem it by reaching $2 or 225 points.
Apps to Make Money Shopping
Did you know that you can get paid for shopping? Below are some legit apps that can offer you some discount or commission for shopping.
Rakuten (offers up to 10% money back reward)
The Rakuten App, formerly known as Ebates, is one of the most prominent cash back apps. It can offer up to 10% cashback to a shopper. To get paid to shop online with the App, you should create an account with Rakuten.com, then click on the link to the store you would like to shop from.
As you do your shopping, the App will detect your purchases and credit your account automatically.
Ibotta
The Ibotta App offers you cash backs on everyday purchases. To get started, you need to download the IBotta free app, add your favorite offers, purchase the products, redeem your offers and get cash.
Drop
The drop app allows you to earn points on flash deals. To start earning, you must link your debit or credit card to the account and then select the brands you wish to earn from.
You will earn points automatically when you spend on those brands with a linked card. You can redeem your points once they hit 1000 or cash out via a gift card.
Saving Star
Saving star is another legit app that allows you to make money shopping. To qualify for the cashback, you must scan your receipt after purchase or link the loyalty card from a participating store and shop as usual.
To get paid through the saving star app, you must first attain a balance of $5 and then select your payment option among bank accounts, Starbucks gift code, Upromise account, and PayPal+.
Fetch Rewards
The Fetch Rewards App is similar to drop, but it will award you cashback on certain brands rather than products. Examples of its participating brands include Jell-O, Axe, Doritos, etc.
The App also offers special rewards for buying specific brands or products. To qualify for the payment, you need to upload your receipt on the fetch rewards app.
Apps to Make Money Watching Ads
The apps below will pay you to watch ads. Some will even offer you a bonus for signing up. They include: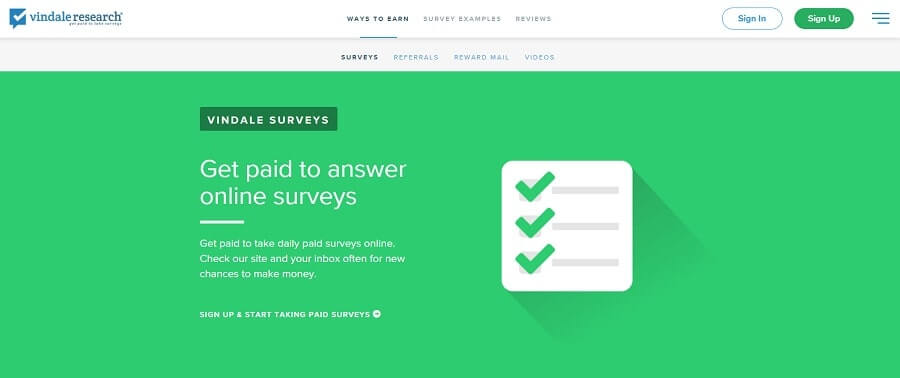 Vindale Research
In addition to viewing Ads, Vindale Research App will pay you to invite friends, take surveys and read emails. You only need to register and tap the videos tab on the App's dashboard to start earning. The minimum payout threshold per task is $ 50 plus a $1 joining bonus.
PrizeRebel
Prize Rebel is another legit app to make money that pays you to view Ads, invite friends, try offers, etc., the App pays via PayPal and gift cards, and the minimum threshold you can get is $2 per task.
InstaGc
Get paid to watch video ads, shop online, take surveys, and research online using the InstaGc App. The App pays using gift cards, PayPal cards, and visa prepaid card methods. The minimum threshold you can get is $1 per task.
Irazoo App
Get paid to watch video ads, movie trailers, and sharing your opinion on the Irazoo App. The App plays through gift cards or PayPal cash, and the minimum threshold you can get per task is 3000 points, which is equivalent to $5.
Creation Rewards
The Creation Rewards App will reward you for taking surveys, watching ads, and executing other simpler tasks. Its payments are made in points, which are redeemable through gift cards or PayPal cash.
Apps to Make Money by Playing Games
Did you know that there are sites that can pay you cash or gift cards to play games? Below are some of our most reliable sites.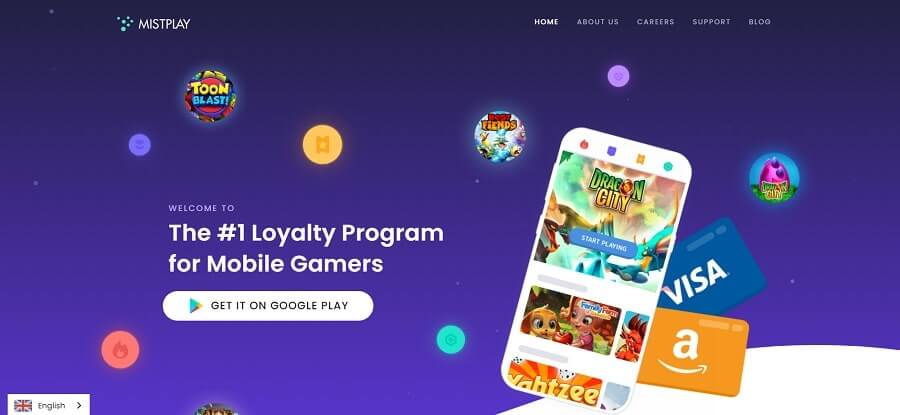 Mistplay
Mistplay is an Android App that pays you to play and give your opinion on newly developed games. The aim is to help the developers know whether they need to work on or if the game is okay for publishing. The App will pay you from $2 to $5 for every hour consumed.
Long Game/ Gamified Saving Account
The Long Game App pays you coins to make a direct deposit in your long game savings account. It also allows you to use the coins rewarded to play in the jackpot feature. The app rewards 0.1% APY plus jackpots, which may range from $ 100-$1000,000.
PlaySpot
The PlaySpot App pays you to download games from its dashboards and then play and review them. Besides the games, you can also earn by taking surveys and other online tasks. You can withdraw your money through PayPal or Amazon gift cards.
Lucktastic
Download the Lucktastic App and win free tickets, which you can use to win real cash prizes of $5000-$10,000. The best thing about the App is that it lets you win points even if you don't win money. You can redeem the points through an amazon gift card or restaurant.com.
Apps to Make Money Selling Pictures
The following are legit apps you can use to sell some pictures on your handset.
Foap
Foap is a well-established photo-selling platform. The good thing about the Foap App is that it compels every seller to rate 5 other sellers for every photo uploaded. These reviews attract impressive deals for the sellers. As a seller in the App, you will gain 50% of the proceeds made.
Scoop Shot
The Scoop shot App allows you to upload your photos for sale. If your photos are top-notch, it will be easy for them to sell. Scoop shot will notify you once your photo sells via your smartphone, and your balance will be displayed in your App.
Snap Wire
The Snap Wire App connects modern photographers to businesses and brands across the globe. You can use the App to get real-time photo requests and challenges from the above clients.
Once your photo is nominated, you get points. Additionally, the apps reward you a fair amount once your photos are purchased.
Twenty20
The Twenty20 App is one of the leading photography apps that let you create your gallery and assigns you a link for promoting and selling your photos.
Once the photos sell, you gain a percentage of your subscription share. For instance, if you downloaded 50 photos and 10 of those were yours, you will earn 20% of that contributor payout.
Dapps to Make Money
Dapps are decentralized networks that operate on a distributed computer network and are beyond a single authority's control. The introduction of Dapps has enabled regular people to earn money on the blockchain, including software creation and playing games. Examples of Dapps include: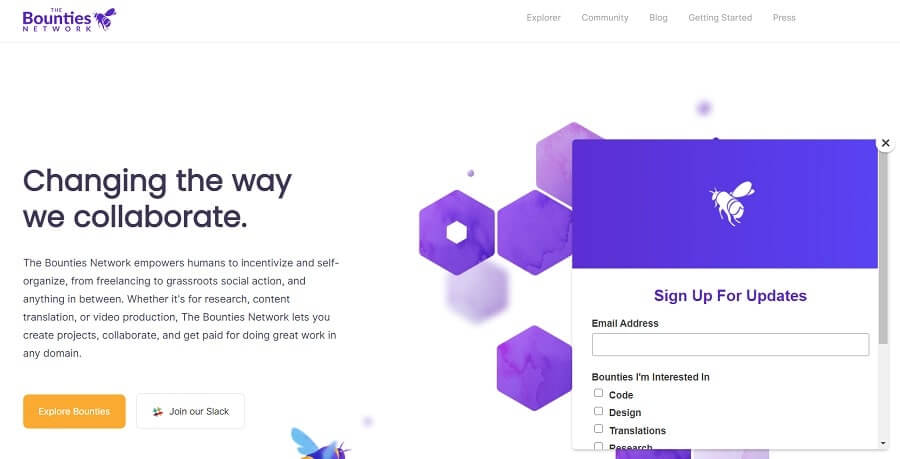 Bounties Network
The Bounties Network App will pay you to complete various freelance tasks like content research, translation, testing Apps, video production, ETC. The Dapp makes the rewards in any ERC-20 tokens allowing you to access undervalued digital assets.
Ethlace
The Ethlace Dapp will pay to offer creative skills or talent in fields like I.T., translation, design, content creation, and so on. Like Fiverr, it acts as a p2p network, connecting you to clients who need your services.
However, Ethlace does not interfere with your payments as Fiverr does. You can withdraw all your payments without any service fees. It uses Ethereum to make all the payments.
ChainZ Arena
The ChainZ arena Dapp will allow you to earn cryptocurrency income while enjoying its gameplay. To earn, you need to explore the world (scenery), level up your characters, and collect resources to dominate the legendary arena.
Aave (Formerly Ethlend)
AAVE is a decentralized finance dapp that allows you to earn by depositing money in the App. Once you deposit your digital assets, the App uses your money to lend to other crypto investors at an interest.
When the borrowers repay the loan, the App credits a percentage of the interest amount to your account.
Conclusion
Various online apps can help you achieve your financial goals safely. We have reviewed the ones we trust are the best for you.
If you are going to use any app besides the ones discussed above, ensure that you check the App's reviews section to see other users' experiences. By so doing, you will avoid a considerable number of risky apps.
Frequently Asked Questions:
What are the highest paying app jobs?
The service provision job under the Amazon Mechanical Turk app can earn you a good income of $ 10 per hour. The same is the case with service proviso Fiverr, where you can earn up to $ 995 per task.
What are the apps to make money at 14?
Apps that pay people to watch videos listen to music, and play games are the best for a 14-year-old person. Examples include PlaySpot, Mistplay, Hitpredictor, Slicethepie, etc.
What is the best App to make money?
All the apps discussed above can help you earn extra income. However, they offer different payouts depending on the task assigned. Just go through them and pick the one that matches your skills. I suggest Fiverr as it accommodates both skilled and unskilled tasks.
Apps to make money with a pickup truck
If you have a pickup truck, you are well adapted to do home deliveries, shopping, and other logistic services. Hence apps that make money doing errands, shopping, and doing tasks are the best for you. Examples include Postmates, DoorDash, Shipt, Amazon Flex, Shipper, Field Agent, and Task Rabbit.
Apps like Zynn to make money
The Zynn app pays users for viewing and sharing short videos. Other similar apps include tap tap money, Swagbucks, daily rewards, inbox dollars, my points, quick rewards, etc.
Best handyman apps to make money
The best handyman apps include Fiverr, Task Rabbit, and Amazon mechanical Turk.
Apps to make money like Uber
Uber acts as a P2P app, connecting those who need services to those offering the services. Other similar apps include Fiverr, task rabbit, amazon mechanical Turk, fancy hands, etc.