Trading in cryptocurrency or digital currency can look complicated and intimidating, especially with news of volatility, scams, and security issues.
Although risks are certainly part of investing in cryptocurrencies, there are several free crypto trading platforms that make it easy and safe to invest and trade in cryptocurrency without transaction fees.
The best free crypto trading platform not only allows commission-free crypto trading, but it should also have safety and security features in place for worry-free transactions.
Popular crypto trading platforms like Coinbase, Binance, and eToro are established powerhouses in the industry, but transaction fees can stack up.
Whether you are a beginner, an active trader, concerned with privacy, or just looking to buy and hold, this article will discuss how to trade crypto for free and the 10 best free crypto trading app to maximize profits from your crypto investment!
Top 3 no-fee crypto exchange platforms
| | | |
| --- | --- | --- |
| Best No-Fee Crypto Exchange for Spot Trading | Best No-Fee Crypto Exchange for Altcoins | Best No-Fee Crypto Exchange for Mobile App |
| Phemex | KuCoin | crypto.com |
| | | |
| Executes spot trades quickly with a demo account to practice trading | Wide range of crypto products and best for non-Bitcoin trading | Another trusted Altcoin exchange platform with a stable mobile app for trading on-the-go |
You can skip to the discussion of each free crypto exchange platform, but first here are the basic steps on how to sell crypto without fees or commissions:
Sign up for a new account with your chosen no-fee crypto trading platform
On the phemex platform, click Products then choose Spot Trading (Zero Fees)
Select the cryptocurrency, such as Bitcoin (BTC), that you want to trade, buy or sell
Input the amount of crypto you want to buy or sell against another cryptocurrency
Finally, click Buy or Sell to complete your no-fee crypto trade
Note: Some crypto exchanges may require users to have a Bitcoin hardware wallet which is used to store your private keys. Read up on the available options in the market and choose the best one for your needs. Products like Exodus are beginner-friendly, while the Ledger Nano X is considered the best hardware wallet for Bitcoin.
A Comparison of the Best Free Crypto Exchanges in 2021
Zero-Fee Crypto Trading Exchange Reviews
This review discusses the fees, unique features, as well as other considerations we deem important for crypto traders to know. For example, the platform's location or place of operation can play an important part.
Free crypto trading Australia may have restrictions about their user's location. Where possible, we have indicated important restrictions of limitations to consider to save you all the unnecessary efforts.
Without further ado, here are the top 10 zero-fee trading exchange platforms.
Phemex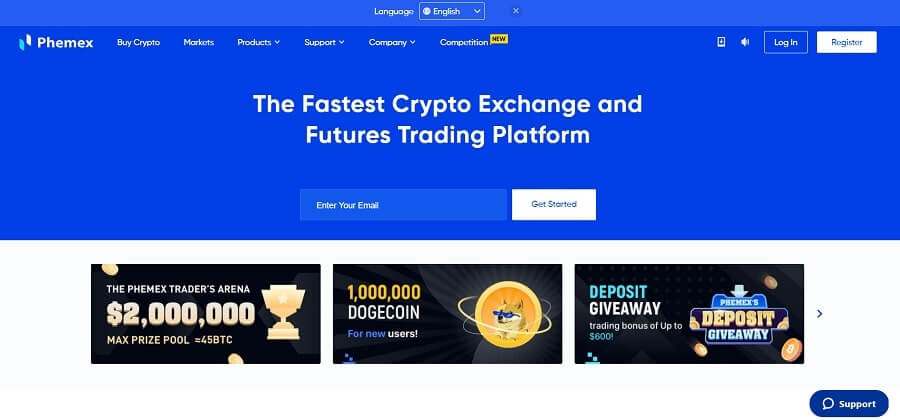 Singapore-based Phemex was founded in 2019 by eight former executives of the multinational investment bank Morgan Stanley. The founders used their combined decades of experience to create a unified and stable cryptocurrency trading exchange.
Phemex provides a 7-day free access to their Premium Membership which can be extended to 30 days if you successfully refer a friend.
How to trade cryptocurrency without fees? After your free trial ends, you have the option of becoming a Premium Member for US$0.19/day which allows you to continue trading Bitcoin with zero fees.
Pros
Supports sub-accounts
Can handle 300,000 TPS
With demo account you can use to practice
APIs that are easy-to-use
Pioneered zero-fee crypto trading
Trusted digital exchange platform and wallet security
Stable, responsive mobile app
Anonymity in small transactions with no Know Your Client (KYC) for small withdrawals
Cons
Relative newcomer to the industry
Not regulated
Restrictions on certain jurisdictions (e.g., United States)
Kucoin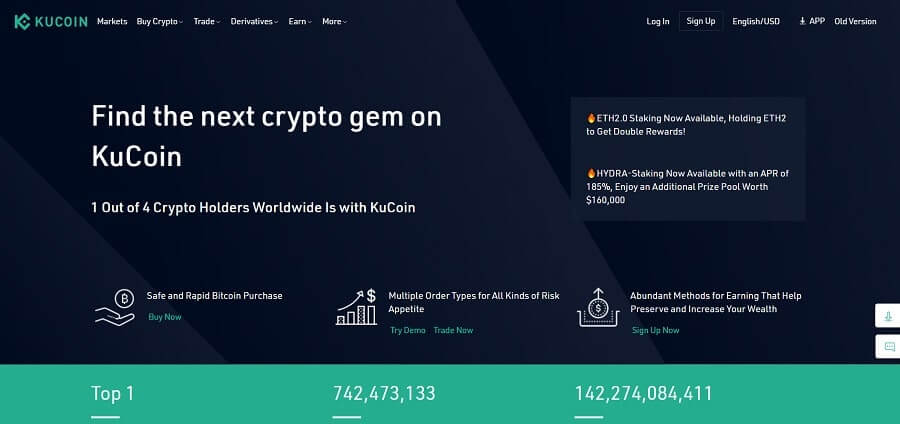 Altcoin investors use Kucoin as a trusted crypto exchange platform. While it does not allow US users due to restrictions, it welcomes customers from over 100 countries, including commission free crypto trading UK.
Kucoin is a popular third-party exchange because you can buy and sell over two hundred cryptocurrencies as of writing. It is also one of the most affordable exchanges in crypto due to ultra-low trading fees. You can also find ongoing 7-day promotions from its affiliates for zero-fee trading for seven days.
Pros
Anonymous transactions
Secure platform
Wide range of crypto assets supported
Ultra-low trading fees in the industry
Cons
Low trading volume
Fiat currency deposits, withdrawals or trading are not supported
Offline wallets are not supported
United States users are not supported
Crypto.com
With over 10 million users worldwide, Crypto.com is a fast-growing digital asset exchange offering a wide range of products and services. This is available as a free crypto trading app in India, US, UK, Australia, and other countries as they rapidly expand worldwide.
This platform continually attracts investors to adopt blockchain technology from all over the world because of their growing crypto services and tempting offers. For instance, new users can take advantage of zero-fee trading for their first 90 days! New users also get a 2% sign-up bonus on their deposit for the first 30 days.
Pros
Sign up bonus
Regulated platform
High and stable interest rates, between 1-18%
Up to 5% cashback for debit card purchases plus other perks
Support card funding through fiat currency, credit/debit or crypto
Limited KYC requirements to use app
Supports wide variety of digital currencies
Weekly interest
Provides cold wallet insurance and security in partnership with Ledger
Cons
Low privacy
Withdrawal fees can stack up
Lockup terms up to 3 months to fully maximize returns
Amplify
Amplify is considered a hybrid exchange which has the speed and accessibility of centralized exchanges (CEX) and the security provided by decentralized exchanges (DEX). Amplify offers free crypto exchange to customers worldwide, except the US and Canada.
This platform is not only beginner-friendly, but anyone can also take advantage of zero-fee trading because there are no prerequisites like trading expertise, financial status, or amount of investment.
Pros
Beginner-friendly
Over 14 crypto pairs
Crypto can be traded against fiat, BTC, ETH, and AMPX token–the platform's native coin
Cons
The interface may be too simplistic for experienced traders
BLADE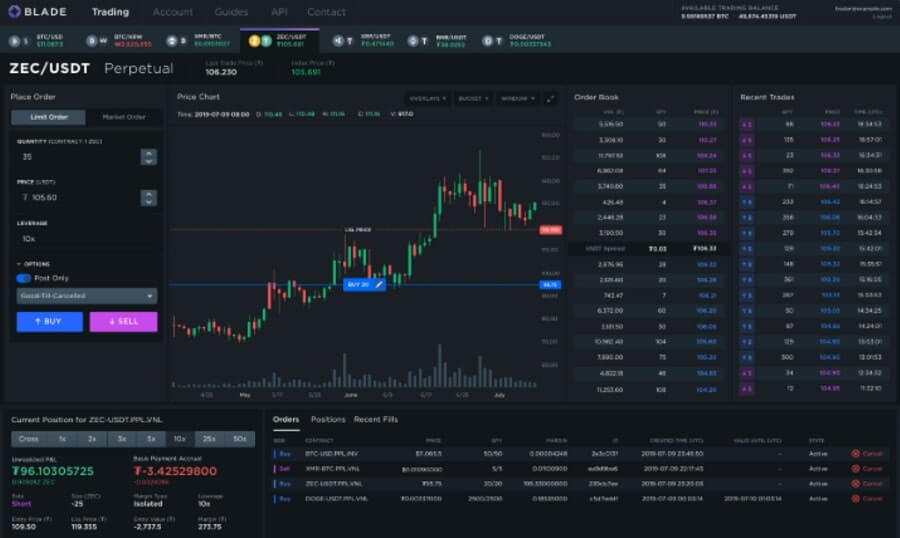 This San Francisco-based digital currency exchange provides perpetual contracts for Bitcoin and Altcoins which can be traded with leverage of up to 150 times.
Part of BLADE's credibility is that it is backed by trusted investors like Coinbase and SV Angel. Since being founded, they launched zero-trading and was one of the first exchanges offering no-fee BTC trading. This makes the exchange an attractive platform for investors looking to buy crypto without fees.
With a new development underway, it is possible to see more blockchain technology innovations from BLADE to include free crypto trading app Canada for free crypto trading Canada and the rest of the world to take advantage.
Pros
Supported by world-class investors and backed by Coinbase
No restrictions or eligibility requirements
Cons
BLADE is currently working on a new project, so trading has closed according to their website.
BlockFi
BlockFi is a good choice for customers who want to buy and hold their crypto assets. With BlockFi, you can deposit your digital assets to earn interest, you can also unlock your Bitcoin and use it as a loan collateral. However, if you do decide to get a loan, interest rates can range from 3-9.3% plus a 2% origination fee.
For comparison, latest data show that early adopters of digital currency enjoyed interest rates of almost 9% APY. Of course, you can also use BlockFi to sell or buy Bitcoins no fee, same with other cryptocurrencies.
Pros
Interest-earning accounts go as high as 8.6% APY
Use Bitcoin as collateral for USD loan
Zero added fees for cryptocurrency trades
Cons
Loan interest rates up to 9.3%
Digitex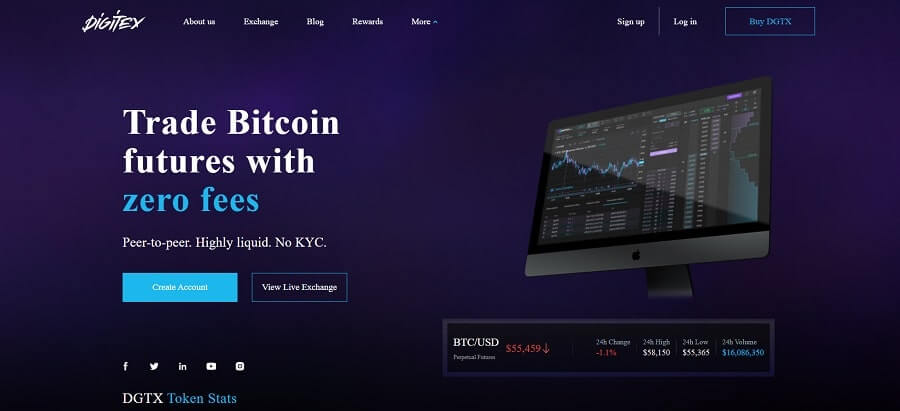 Digitex Futures Exchange (DFE) is one of the best exchanges for crypto day traders. You can trade cryptocurrency free by using the platform's native DGTX token. You can sell your DGTX tokens to earn money and effectively exchange Bitcoin with zero trading fees.
The DFE trading exchange uses Ethereum's blockchain technology to provide a world-class peer-to-peer crypto exchange platform to their users.
Pros
Allows high-frequency trading without the fees and exchange commissions
Cons
Has no direct backing (asset, profits, commodity)
Interface is dated
Lykke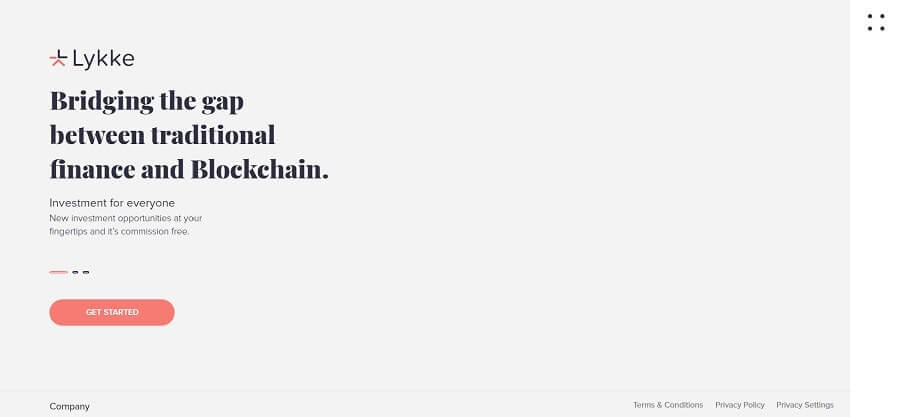 Lykke is the first exchange platform launched in this list. This innovative platform offers both forex and crypto exchange. Since the platform supports several fiat currencies, both beginners and savvy traders can invest digital currency by trading their base currency like USD, Euro or GBP.
Unlike other crypto trading exchanges, this Swiss-based digital exchange lets users trade, buy, and sell crypto with zero fees.
Pros
Suitable for both beginners and experienced traders
Supports multiple fiats and digital currencies
Cons
Unregulated trades
Lacks live chat option for support
Robinhood
Even people who are not into crypto or trading in general has heard of Robinhood after it figured in the recent historic GameStop rally fueled by retail investors on Reddit.
Aside from stocks, customers of Robinhood can also engage in free cryptocurrency trading using a Robinhood Crypto account. It does not yet support a wide range of digital currencies, but stock traders looking to dabble into Bitcoin can use this for commission-free transactions.
Pros
Commission-free Bitcoin exchanges, buy or sell
Easy to use for experienced stock traders
Cons
Limited crypto assets
No option for withdrawing Bitcoin to a crypto wallet
ShapeShift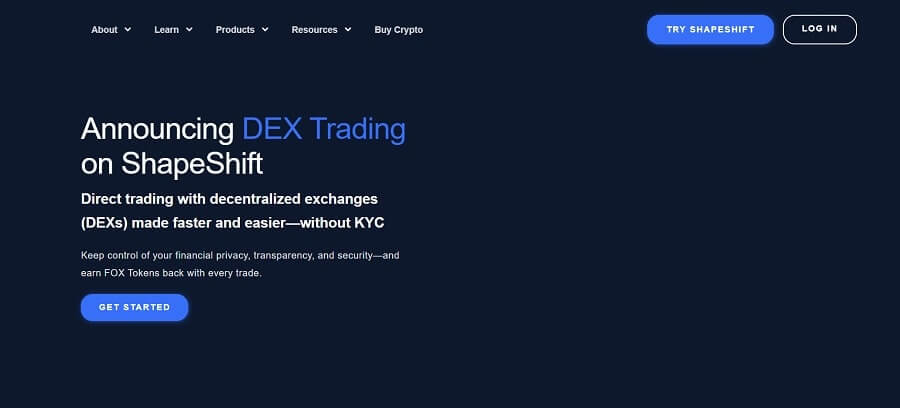 ShapeShift was among the first decentralized exchanges in the crypto sphere. Customers here can take advantage of the quick and seamless crypto trading with zero fees. Within minutes, you can exchange your Bitcoin with another digital currency. You can also purchase Bitcoins with no fees.
Although ShapeShift does not yet support all digital currencies, all major ones are covered. Plus, with wallet integrations, users can get more value as along with its growing popularity.
Pros
Allows privacy in trading
Responsive development team
Supports multiples coins
Fast and easy transactions
Cons
Does not support fiat trading
Lack of transparency on where the platform stores deposited tokens
Has been linked with cyber criminals and ransomware attackers
Free crypto trading exchange FAQs
Which crypto exchange has the lowest transaction fees?
Phemex is a digital currency exchange offering zero-fee spot trading and no minimum deposits required. You can also trade crypto free with Kucoin and Crypto.com. For the rest of the mentioned crypto exchanges in this list, you can take advantage of promos and strategies for zero-fee transactions.
Can you trade crypto without fees?
Yes. For commission free cryptocurrency trading you can become a Premium Member on phemex after your trial expires for only US$0.19/day. This allows you to continue trading Bitcoin with zero fees. In Kucoin, you can take advantage of recurring 7-day promotions from its affiliates for zero-fee trading for seven days.
Where can I buy crypto without fees?
You can buy crypto without fees from any of the exchanges in this list, the most recommended are phemex, crypto.com, and Kucoin. Any of these zero fee cryptocurrency exchanges can help you maximize profits from the digital currencies you purchase.
How do you avoid crypto fees?
You can buy and sell crypto at no fee thanks to increased competition among crypto exchanges. Platforms like phemex lets you trade digital currencies with zero fees with a minimal membership fee. In other platforms, exchanging their native tokens for other digital currencies help you avoid massive transaction fees that can erode your profits.
…
These recommended exchanges provide the ideal tools for day traders and savvy investors who have the skills and knowledge to adequately navigate the volatile and risky cryptocurrency market.
As always, practice due diligence in reading up on the ideal crypto exchange based on your investor appetite, crypto knowledge, and location to avoid unnecessary losses.