SMS Marketing is one of the earliest forms of digital marketing. Though it has been around for a while, technological advancements in the medium has pushed this type of mobile marketing forward with continued innovations.
Gone are the days when businesses dismiss SMS Marketing as an old school marketing tactic. In fact, marketers are increasingly utilising SMS Marketing as a mobile marketing tool for the high engagement, wide reach, and straightforward messaging. According to research, SMS has a 209% higher response rate in comparison to phone, email, or Facebook! Plus, mobile users read 90% of text messages within 3 minutes.
While SMS Marketing can be annoying for some, if you do it right, it will be a welcome and value-added service to your customers.
This article will discuss the basics of SMS Marketing, best practices, SMS marketing tools and platforms, as well as the dos and don'ts of SMS Marketing to make sure your next marketing campaign takes off.
What is SMS Marketing?
SMS Marketing, also called short message service marketing or text message marketing, is a shorter version of emails. It usually has a limit in characters and delivered on mobile devices which immediately notifies the mobile user.
SMS Marketing is basically sending texts to your customers with the goal of increasing brand awareness, promoting products and services, gathering customer feedback, and ultimately generating sales. You can, of course, attain those targets using other marketing strategies, but SMS Marketing has unique advantages over other marketing channels.
SMS Marketing is the best sidekick of mobile marketing and digital marketing. When used in tandem with other marketing strategies, such as email marketing or social media, it will provide extra traction to your marketing campaign.
Top 5 Benefits of SMS Marketing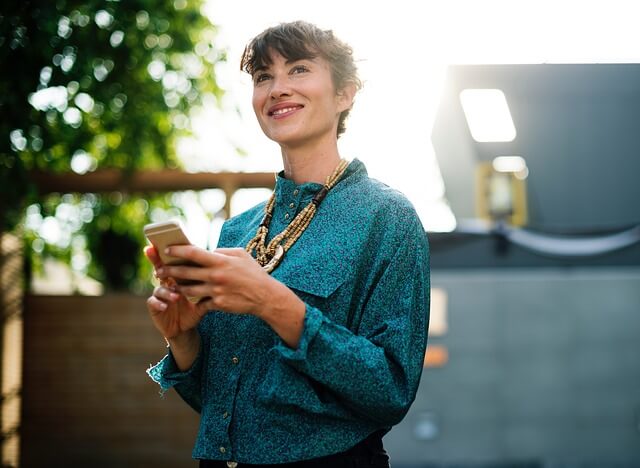 1. Quick delivery of messages
Smartphones are typically programmed to send alerts or push notification to mobile users, so SMS immediately catches their attention. The quick delivery allows you to reach your customers in real time.
2. Wide reach
Almost everyone owns a mobile phone. According to research, there are currently 5.16 billion unique mobile users worldwide and it is growing at the rate of 2.5 per cent yearly. This gives you access to existing customers and an increasing number of potential clients in a single marketing channel.
3. Trackable messages
By simply attaching a tracking code to your URL, you can quickly track the open rate, links clicked, conversion rate etc. There are numerous link tracking software available for a minimum fee as well as free platforms.
4. High open rate
Because most mobile users have a push notification set for SMS, they are more likely to at least open the message or glance at the preview to know what the message is about. The open rate for SMS is 82.1 per cent which is far superior than email's 24 per cent.
5. High engagement rate
Mobile users don't just read SMS, they also engage with your content by clicking the link or replying to your text. While emails get ignored for days, deleted right away, or worse tagged as spam, text messages get read within minutes. According to marketing expert Neil Patel, you get more bang for your buck in SMS Marketing compared to email which has a low open rate or PPCs which has a dismal CTR of 2 per cent.
SMS Marketing Best Practices 2023
Mobile users are more likely to read text messages than check their email. However, too many push notifications or a badly worded message can easily tank your SMS marketing campaign.
So here are the dos and don'ts of SMS Marketing to help you get the most out of your campaign.
SMS Marketing Dos
1. Always ask for permission
Authentic opt ins provide higher engagement than adding them to your marketing list without their permission. In SMS Marketing Egypt, companies recently got in trouble with the National Telecom Regulatory Authority (NTRA) for violating regulations by sending unsolicited SMS. Meanwhile, SMS Marketing in Karachi involves illegal procurement of phone numbers. Do not fall into those traps. Users appreciate transparency, so cultivate this trust.
2. Give an opt-out option
Even if they already opted in, you have to give them an opt-out option. Violating consumer data and privacy laws will just give you more headache, so remember to stay compliant.
3. Send only value-added messages
How is the message going to enrich the user's life? Is this best sent via SMS or would an email be a more effective channel? These are the main questions you have to ask before sending SMS.
4. Keep your message short and sweet
Go straight to the point. SMS has character limitations, so every word counts. Start with a catchy offer like "FLASH SALE." Users usually check the preview before opening the message, so if that doesn't catch their interest, they're less likely to read the rest of your message.
5. Personalise your message
Personalisation, such as using their first name or reminding them of items left on their cart, will increase your open rate.
6. Schedule messages wisely
Unless you're sending an emergency alert, sending messages during odd hours will just annoy your customers and hurt your brand. This is especially crucial if you are sending messages to consumers across multiple time zones.
7. Use other marketing channels to complement SMS
Even though SMS marketing outperforms emails in terms of open rate and engagement, do not put all your eggs in this channel as your sole marketing strategy. In fact, SMS is best used in tandem with email and other digital channels.
8. Introduce yourself
You may have a great offer, but if the mobile user doesn't know where it's from, they're probably going to mark your message as spam. Find a way to insert your business name into the message for clarity.
9. Include a call to action
Adding a call to action invites your customer to take the next step. This can be discount code they can use, a link to a survey or asking them to reply with a code to qualify for a promo.
SMS Marketing Don'ts
1. Don't spam your customers
This is self-explanatory. Sending too many messages will just increase your chance of getting blocked and marked as spam. For instance, SMS Marketing in Pakistan is plagued by spamming practices which prompted authorities to implement stricter regulations.
2. Don't use jargons or slang
You might be tempted to use acronyms and shorthand due to the character limit, but if you're audience is unfamiliar with the text style, you risk a misunderstanding.
3. Don't send hard sell messages
This is marketing, not sales, so be creative with your marketing campaigns. You just risk alienating your customers if you're constantly selling something.
4. Don't manually send messages
It's 2020, there's no need to send messages using your phone's messaging app. There are tons of marketing tools at your disposal which can help you send bulk SMS Marketing, automate messages, and track user actions. The next section will discuss some of the best SMS Marketing tools to use.
Creating an SMS Campaign
If you're ready to send out your first SMS campaign, here are the basic steps:
1. Define your goals
Do you want people to join a contest? Do you want to motivate them to attend an event? Get their feedback about your products?
2. Get people to opt in
This can be sent through email to your existing customer base, promoted on your website and social media channels, included in your sign-up page, and even at checkout so they can get notified with special offers.
3. Compose your message
Keep it short and sweet with a call to action at the end.
4. Time your messages well
Schedule your messages accordingly. If you're offering a midnight sale, don't send it at midnight or just before the sale goes live.
5. Get creative!
Most marketing tools allow MMS, so don't restrict yourself with pure text. Keep it fun and engaging, especially if you're targeting a young audience.
6. Follow up
Once a customer attends your event or buys a product, be sure to get their feedback for future improvements and innovations.
7. Analyse data
Since you have all the analytics at your disposal, maximise these data for your future marketing efforts.
When to Use SMS Marketing
1. Promotions for new customers
Welcome new customers with enticing offers. This lets them know they are appreciated and will get perks for their registration or membership.
2. New product announcement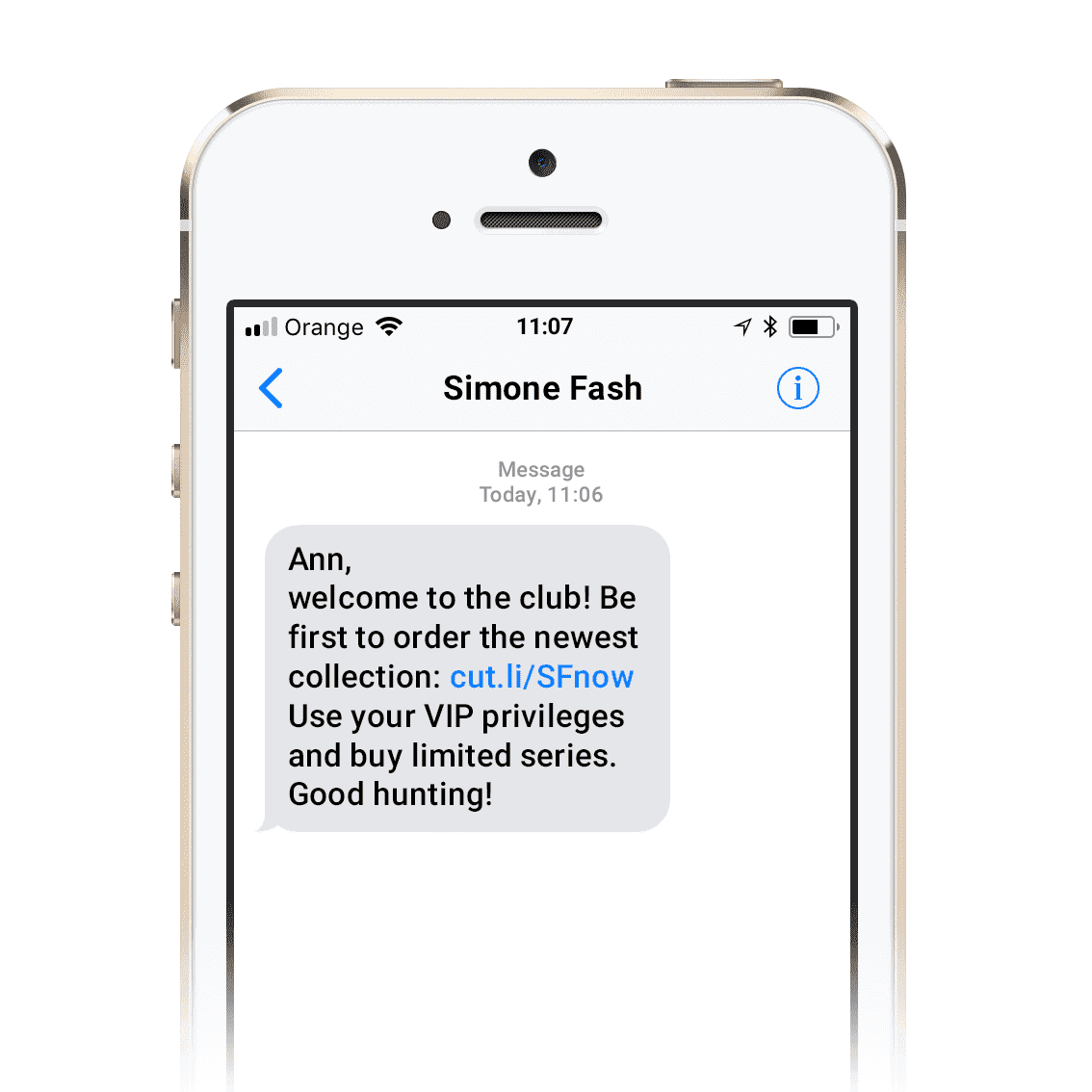 Lengthier posts detailing new products can be sent through email, while text messages can contain product launch promo codes for early-bird buyers.
3. Birthday offers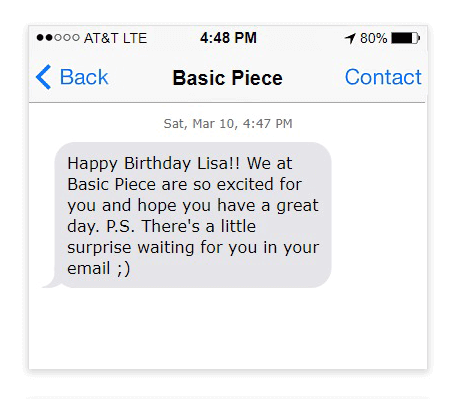 Consumers are more likely to spend on products and services on their birthday, so take advantage of this. This is also a thoughtful gesture which can contribute to brand loyalty. According to experts, the high emotional value attached to birthday messages boosts CTRs in SMS to 11 per cent.
4. Limited time offers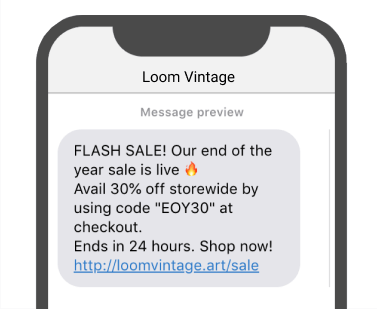 SMS Marketing is best for time-sensitive sales and promotions. SMS will let them know immediately when the event will happen and encourage them to participate during this limited duration.
5. Abandoned cart reminder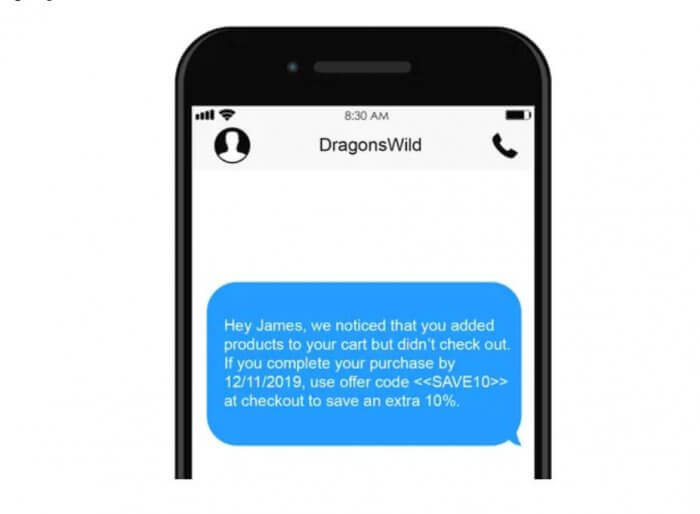 By integrating SMS marketing tools into your online shop, you can send SMS to remind customers who have left items in their cart to complete their transaction. This tactic of using SMS to close the loop with a customer is something SMS Marketing India does to complement their other marketing efforts.
6. Confirmation and delivery status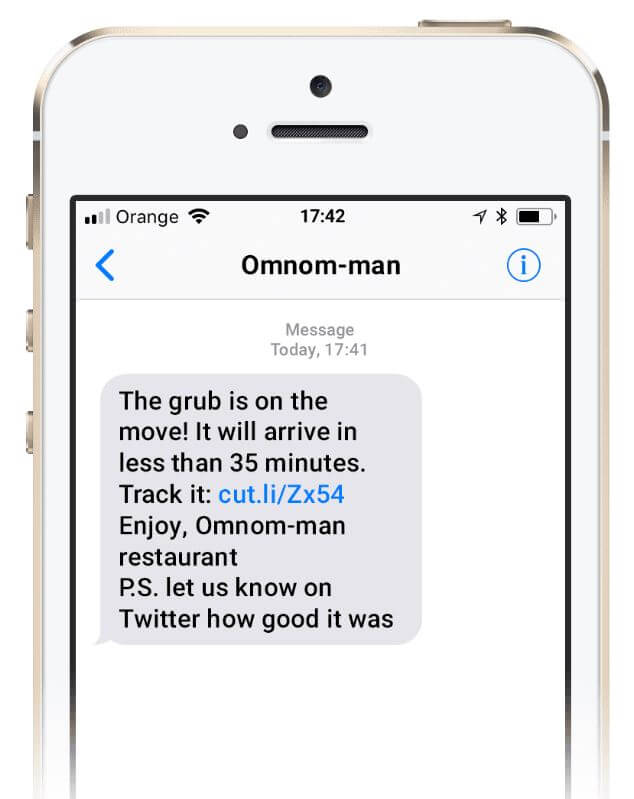 Once a customer completes an order, an automated text can be sent confirmation the order as well as delivery status.
7. Customer survey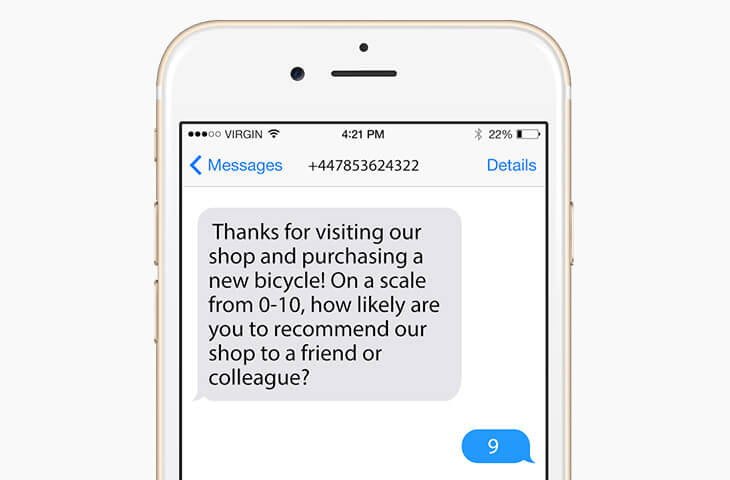 To improve your service, send a link for a survey or have them reply to automated survey questions. This can also be a quick survey about their feedback on the product or service they availed.
Best SMS Marketing Tools And Pricing
SMS Marketing tools and software can help you save time and money to implement multiple SMS marketing campaigns. Some of these tools even include features for other digital marketing channels, so they're definitely worth the investment.
Start-ups and small businesses can use free accounts for small campaigns, while bigger businesses can avail their competitive SMS Marketing pricing. Most of these platforms provide free trial in order to attract a wide range of clients with varying needs, from SMS Marketing for real estate to SMS Marketing for non-profits.
Pricing: $0.018 per text
Messente is an API ideal not just for marketing messages, but also business-critical pin codes and notifications. You can send SMS to over 190 countries, schedule messages, integrate with your CRM, send MMS, get complete analytics, and more.
Pricing: Starting at $0.0075 to send or receive a message
Twilio is different from most marketing tools because of its flexible plans. This can be a good tool for SMS Marketing for small business because you can fully customise your plan to pay only for what you need. Although this marketing tool is mostly an API that is targeted towards developers, non-developers can also integrate Twilio to CRM apps like HubSpot and Salesforce without any coding.
Check out Twilio reviews from real users – Click here!
Pricing: From $16/month
Omnisend is an all-in-one marketing automation software which combines email, SMS, push notifications, and other channels for the ultimate omnichannel digital marketing strategy. Marketers can build lists, collect contact details, send SMS globally, set up auto-responders for the perfect SMS Marketing automation, create short links, integrate, opt-out links, get reports, and more.
Pricing: From $19/month
SMSBump is a popular tool for SMS Marketing for ecommerce. You can integrate this into other apps like MailChimp and Slack. It's widely used by Shopify stores for SMS Marketing as well as automation. You can create custom flows, schedule campaigns, automated messages for reminders or reactivation, A/B testing, segmentation, keep opt out links, shorten links, and more.
Pricing: From $25/month
If you already use MailChimp for your email campaigns, then this is a great tool to integrate with your existing mailing software. With just one click, you can seamlessly synchronise subscribers on both MailChimp and SimpleTexting. You can schedule promotions, send MMS, share coupons, collect customer feedback, send drip text campaigns, run Text-to-Win or Text-to-Vote campaigns, and much more.
Pricing: From $29/month, free 50 texts on your first month
SlickText is easy to use with a broad range of SMS marketing features like drip campaigns, create trackable links, polls, text votes, contests, etc. This tool also supports personalisation and keyword management with unlimited contacts allowed. You can enjoy free inbound messages and up to 500 outbound messages a month for the basic plan.
Pricing: From $39/month
Personalisation is the best feature of EZ Texting. You can also use this tool for drip campaigns, text forwarding, recurring messages, keyword management, polls, MMS, etc. Plus, you get comprehensive reports on keyword performance and other stats on texts sent.
Pricing: From $49/month
ActiveCampaign is an omnichannel marketing platform with capabilities including email, messaging and text, conversations and chat, social media, and web personalisation. This is a great tool if you want to centralise your marketing efforts into one platform.
Pricing: From $69/month
Mailify originally started as an email marketing tool and eventually expanded to include SMS. Although on the pricier side, this is worth checking out if you don't have a CRM or mailer yet for an all-in-one marketing platform. You can send SMS by bulk, personalise, schedule, automate responses, and collate customer insights.
Pricing: From $79/month
SumoText, founded in 2007, already has millions of users. This SMS Marketing software is easy to set up and has a user-friendly interface. With this tool, you can create polls and contests, set up auto-responders, and utilise keyword management for your marketing campaign.
Pricing: Quotation based
This omnichannel marketing software is one of the pioneers of push notification. This powerful tool is ideal for big businesses implementing multi-channel marketing campaigns with various technical requirements. Their SMS Marketing features support high-level customisations as well as AI-powered automations, personalisation, A/B testing, link shortening and tracking, click retargeting and segmentation.
Is SMS Marketing Effective?
Let's end with this question: Is SMS marketing effective? The answer is yes, and here are some SMS marketing statistics to prove it.
67% of customers prefer text over email or phone calls (Media Post)
Open rate for SMS can go as high as 98 per cent! (The Daily Egg)
An estimated 30 per cent of customers will reply to SMS and about 50 per cent of those responders will make a purchase (SMSBump)
Coupons delivered through SMS are redeemed 10 times more than other coupon forms (EZTexting)
Only 10 per cent of SMS are marked as spam compared to 50 per cent for emails (DSIM)
Pretty impressive, right? When employed alongside other digital marketing strategies, small and medium-sized businesses can use budget-friendly SMS Marketing to compete with bigger companies using best practices and creative marketing strategies.