Mobile marketing is one of the most effective yet underutilized marketing strategy. While there are many mobile marketing tools at your disposal, majority of marketers still resort to annoying banner ads or pop-ups that disrupt mobile usage.
Fortunately, advancements in mobile marketing can provide more valuable insights for better and more effective targeted marketing that would attract customers instead of putting them off.
From Mobile SEO Tools, SMS Marketing, WhatsApp marketing to Social Media and Mobile App Tracking, these are the essential mobile marketing tools you can use to improve conversion rates and increase profit.
Why is mobile marketing important?
Mobile phones and devices have revolutionized the way we do business. Smartphones, tablets, and other mobile devices are no longer just tools for communication, they are also used for consuming different content as well as for purchasing goods and services.
According to the latest "We Are Social" report, there are now 5.19 billion mobile users worldwide and 4.18 billion of those users use their devices to access the Internet. They spend an average of three hours and 22 minutes a day connected too the Internet using their mobile devices.
These numbers show the enormous potential for reach and engagement your brand can enjoy with the right mobile marketing tools at your disposal.
What is mobile marketing strategy?
Mobile marketing is essentially a type of digital marketing which targets mobile device users by sharing mobile-optimised content through websites, apps, social media, SMS, MMS, and email.
Mobile marketing strategy helps your business reach a wider audience by directly pushing content to a growing base of mobile device users who are actively using their phones to interact with brands via multiple channels. Google Insights show that there are well over 40% of transactions occur using mobile devices.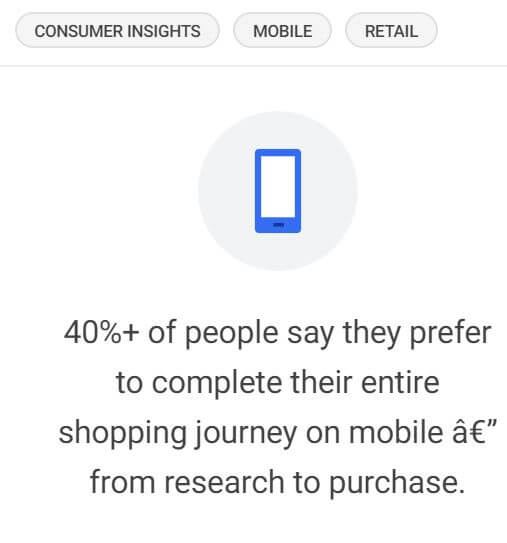 Consumers are now increasingly using their phones to research products and shop for items, so marketing teams need to maximise and optimise their business exposure online. Mobile marketing tools will help you identify the best channels for effective marketing and provide valuable insights on consumer behaviour.
Types of Mobile Marketing
Mobile usage is always evolving so mobile marketing is constantly evolving. However, there are five major types of mobile marketing.
This type of mobile marketing is ideal for small and medium-sized businesses. Messages are sent through mass texting to boost engagement and send content direct to consumers.
Mobile app marketing can be customer engagement through your own app or through sponsored content on other apps like Whatsapp, Instagram or Facebook. You can also create a chatbot in messaging apps to increase engagement and responsiveness to customer inquiries.
An example of location-based marketing is when you see results of establishments if you search for a nearby shop or restaurant. You can make your listing more attractive to draw customers or encourage consumers to visit your shop. Unlike general search marketing, this uses geotargeting, targeted pay-per-clicks, and search engine optimisation (SEO).
Search marketing includes both SEO and search engine marketing (SEM). While SEO involves traffic through organic search, SEM involves traffic using paid or sponsored search listings.
More people are checking email using their phones. In 2019, 60% of email campaigns were being opened on mobile devices, while only 10% on were opened on desktops, and 29% on webmail clients.
Since mobile marketing is a multi-channel approach, you should learn to incorporate all 5 types to your marketing plan. To help you craft a holistic mobile marketing campaign, we have compiled the top 25 mobile marketing tools divided by category.
Mobile SEO improves customer experience on mobile devices by seamless access to your website. The two key elements to optimise your mobile SEO are responsive design and site's speed.
Google Insights show that 79%of people are more likely to revisit and/or share a mobile site if it is easy to use. More importantly, every second delay in mobile page load can decrease conversions by as much as 20%.
The following Mobile SEO Tools can help assess your site's mobile search visibility and traffic performance.
This provides data on:
mobile audience search behaviour
site mobile search visibility & traffic performance
mobile web versions of your site's pages
mobile search crawler data
effectivity of Accelerated Mobile Pages (AMP) implementation
AMP's impact on your site's mobile visibility and traffic
This provides data on:
mobile audience search behaviour
mobile site speed
AMP's impact on your site's mobile visibility and traffic
mobile visibility's impact on conversions
This provides data on:
mobile search visibility & traffic performance
ranked pages as shown in mobile Search Engine Results Pages (SERPs)
AMP's impact on your site's mobile visibility and traffic
mobile visibility's impact on conversions
This provides data on:
mobile search visibility & traffic performance
mobile search crawler data
mobile site speed
mobile web optimisation of your site's content
effectivity of AMP
This provides data on:
mobile site speed
mobile web versions of your site's pages
This is a cost-effective way of creating mobile web versions of your site's pages, especially the landing page which is crucial in customer conversions.
This provides data on:
mobile web versions of your site's pages
site mobile search visibility & traffic performance
SEMRush can help you increase your mobile traffic using keyword research, tracking your competitor's keyword strategy, assessing the SEO of your blog, providing backlinking opportunities, etc. This can help small and medium-sized businesses even the playing field.
One key element for mobile SEO optimization is responsive design.
Here is a quick overview of responsive design tools:
SMS Marketing & Notifications Tools
SMS Marketing is a simple yet effective mobile marketing strategy to keep your audience engaged. Here are some tools you can use for sending text messages and notifications.
EZ Texting is a beginner-friendly tool for SMS Marketing with helpful features such as scheduling and tracking content, personalisation of messages and reports. This is a trusted tool by thousands of marketers. There's a 14-day free trial to help you test out this platform.
Airship is another popular tool for SMS and push notifications. The extensive features include automation, personalisation, optimisation, and analytics. Use this to send relevant messages to your customers at the at the optimal time for maximum user engagement.
WhatsApp is 100% free which is immensely helpful for start-ups and small businesses with little to no marketing budget. While the features are limited, you can create a business profile, set up quick replies, add contact labels, and use automated messages and leverage the benefits of WhatsApp marketing.
3. Social Media Tools
We Are Social reports an estimated 3.8 billion people use social media and they spend an average of two hours and 24 minutes every day on social networking sites. The top 3 social media platforms are Facebook, YouTube, and WhatsApp.
The sheer amount of people using social media makes social media tools essential to mobile marketing strategy. To effectively target your market, you have to know the right time to post, which platforms to use, and what type of messaging is most effective.
Here are several social media tools to help you plan, organise, and strategize.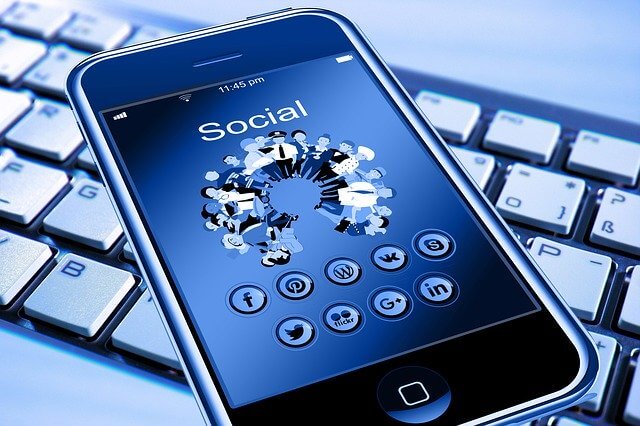 Hootsuite is widely used for scheduling social media posts on multiple social media platforms. Hootsuite also helps you manage your content plan as well as track engagement on your posts using the social analytics feature.
Hootsuite has a free plane which is a big reason for its popularity. The free account can manage up to three social media profiles and schedule 30 posts. If you need to add more profiles, there are paid options for marketing professionals.
SocialOomph lets you manage multiple accounts across multiple social media platforms with ease. Even better, SocialOomph provides intuitive social analytics to help your boost audience engagement.
For people struggling to grow followers on Twitter, Tweepi is your ideal tool. Tweepi helps you find prospective customers and possible followers based on their Twitter engagement and interests on the platform. Simply interact and engage those users, through a mention, a reply, or a follow.
For mobile ads, that is to say ads which are highly optimized for the mobile phone, with excellent load times and user friendliness, these are the tools you will need:
15. Flurry by Yahoo
Flurry is a mobile advertising tool for in-app analytics. With this tool, you can track user activity in your mobile apps for both iOS and Android versions. This means more advanced analysts and marketing professionals can perform complex analyses and apply segmentation to improve user experience and polish your mobile marketing strategies.
Google AdMob is best for beginners in mobile advertising. Simple integration and user-friendly dashboard will be easy enough to use by anyone. This tool supports several advertising formats, including native, video, and interstitial. You can also target audience based on location, mobile carrier, device, operating system, etc. This is why this is a preferred tool for people marketing mobile games.
Doubleclick provides an all-in-one platform for digital advertising campaigns. It has various features catering to different kinds of users, including publishers, sponsors, and advertisers. It is basically an ad management solution that gives you full control of Google's most advanced advertising tools made up of five interconnected platform components: DoubleClick Campaign Manager, DoubleClick Bid Manager, DoubleClick Ad Exchange, DoubleClick Search, and DoubleClick Creative Solutions.
Mobile App Tracking
For mobile app tracking, is essentially mobile analytics tools for your app. After spending all that money in developing your own app, it is important to know how to use the data to further strengthen your bottom line. We did the research and here are the most recommended tools for mobile app tracking.
What is good about Firebase is that it not only provides app analytics, you can also use it to build one. Aside from analytics, its multiple features include crash reporting, hosting, and A/B tests. Firebase also includes both Adwords and the mobile app version of Google Analytics.
UXCam excels at tracking user behaviour which is important for improving an app's KPIs. It has an intuitive feature for finding app issues so you can proactively test for possible crashes or errors. Features include heat maps, automatic element tagging, and Funnel Analytics for deeper understanding of user journeys.
Last but not least: You probably already have a mobile friendly website, but if you really want your business to be 100% connected to your customer, it's a smart step to develop your own app that users can install on their smartphones:
Mobile Marketing App Development Tools – here is a quick list:
Adobe PhoneGap use technologies such as HTML, CSS, and Javascript to create mobile applications. One advantage for using PhoneGap is compatibility. Applications created using this tool can be distributed on different app stores, including Apple iOS App Store and Google Play Store, and installed on user devices like any other native application.
In general, these are the benefits if using Adobe PhoneGap:
Managed Compilation and Signing (No SDKs)
Multiple Supported Platforms
Work with Your Team
Quicker Development Cycle
MoSync is a free and open source platform for mobile app development. It uses languages like HTML5/JavaScript, C/C++ and is an all-in-one package. This is both money-saving and time efficient using MoSync SDK to help you develop in C/C++ for all mobile platforms simultaneously, including MeeGo, Symbian, Java, Android, iPhone, Windows Mobile, etc.
Appcelerator supports cross-platform development and testing to speed up the app development process. It provides real-time mobile analytics, uses a single JavaScript code base for rich native mobile apps, and cloud-connected mobile apps.
This app development tool provides an open and extensible development environment for native iOS, Android, BlackBerry, HTML5 and Hybrid apps. It also features an open-source SDK offering for over 5000 devices and OS APIs, the Eclipse-based IDE Studio, the MVC framework Alloy and Cloud Services.
Mobile Analytics Tools
Webtrends not only provides a broad range of analytics tools, it's also easy to navigate and use. Analysts can perform A/B testing, multivariate testing, form optimization, site search optimization, onsite surveys, urgency messaging, other personalisation tasks.
You can customise the dashboard and create custom reports using Webtrends. For exporting data, it supports XML, JASON, Excel, and other widely used formats. This tool tracks both new and returning users to provide a more holistic view or user journey
Mixpanel can create custom reports based on tracked user interactions. Specifically, this mobile marketing tool assists in evaluating user actions through Funnel Analytics and segmentation. Mixpanel collects various user data including location, device, channels, etc. These data points are useful for crafting personalised and targeted messages for your customers.
Upsight integrates data from multiple sources into one, cohesive platform. This integration of almost all types of mobile use metrics makes Upsight a powerful analytics tool for measuring the effectiveness of user interactions as well as for tailoring in-app marketing and ads.
Is Mobile Marketing Effective?
With the continued growth in mobile device usage, mobile marketing tools and techniques will also evolve and become better drivers for business growth than traditional marketing strategies. For an effective strategy, a mobile marketing plan needs to be in place to keep up with an increasingly agile and tech-savvy audience. Fortunately, this extensive selection of tools is at your disposal to better connect, engage, and broaden your consumer reach.