It might surprise you, but WhatsApp has overtaken Facebook, Instagram, and Twitter with 2, 24 billion users as of February 2020. This massive jump of about 500 million users, from 1.5 billion in 2017, makes WhatsApp marketing a golden opportunity for businesses around the world to broaden their reach.
Launched in 2009, this oft-overlooked mobile messaging app was acquired by Facebook five years later for a whopping $19 billion. This huge acquisition will no doubt pay off for Facebook not just because of its billions of users, but also because of its robust engagement and unique value proposition.
WhatsApp is more than just a messaging app. For some businesses, it's become an alternative for email marketing with open rates as high as 99 percent and a response rate of over 40 percent. That's almost unheard of in the media marketing world. Though it's an SMS-based app, WhatsApp can also be used to send videos and images as well as for voice and video calls. Best of all, WhatsApp is absolutely free.
India currently has the most WhatsApp users followed by Brazil, according to Business of Apps. It's also widely used in Europe, specifically the Netherlands, Spain, and Italy. The rest of the world has not yet caught on, but it's only a matter of time. So, before the platform gets saturated by marketers, we'll help you get a head start.
What is WhatsApp and How Does it Work?
Creators Brian Acton and Jan Koum launched WhatsApp in 2009 as a simple messaging platform which uses Wi-Fi to receive and send messages, photos, videos, as well as to make voice and video calls. They initially charged $1 an annual fee, but this was eventually scrapped after the acquisition.
WhatsApp became an ideal alternative to telco messaging because of high rates for texts and calls, especially when making overseas calls. With this free mobile messaging app, users get to communicate with friends and family worldwide at no additional cost. Aside from calls, text, and multimedia sharing, the app also allows group chats and calls.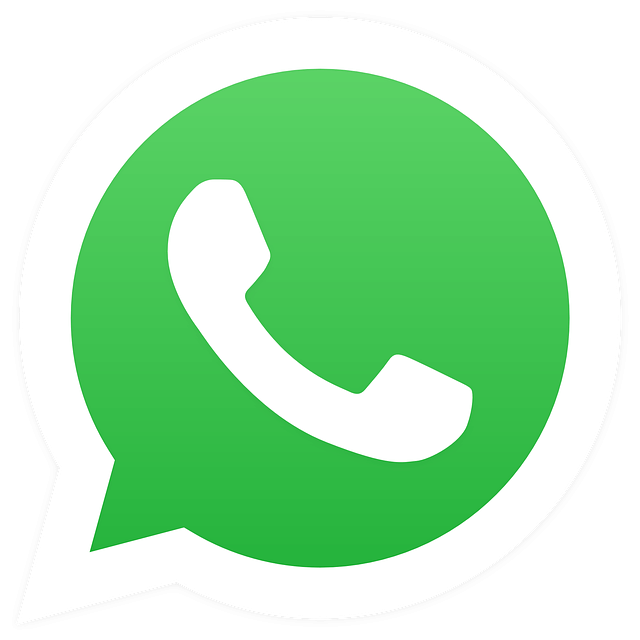 Data from Statista show that WhatsApp lags behind Facebook Messenger in the US. Some experts attribute this to the free text messages and call promos often offered by telcos, so they still rely on traditional phones calls and texts to communicate. US marketers also focus their brand awareness efforts on platforms like Facebook, Twitter, and Instagram—but this mobile marketing strategy overlooks billions of WhatsApp users constantly sharing content to each other.
So, who are WhatsApp users?
According to analysts, WhatsApp users are mostly 25-44 year-olds with 36 as the median age. This makes WhatsApp an ideal platform for marketers targeting adults. And while it has more users in Europe, Africa, and Asia, the US market is catching up. American users are typically college-educated, urban residents, according to PEW Research.
Part of the reason people love WhatsApp is the security and lack of advertising in WhatsApp. You still cannot advertise on WhatsApp. As a matter of fact, WhatsApp was designed to keep marketers out, but there is a way to crack the code.
How to Use WhatsApp For Marketing
Marketers at the ready because WhatsApp is going to monetize the platforms soon. Forbes estimates WhatsApp revenue at $5 billion with an average of $4 revenue per user. After they shelved the controversial plan to incorporate WhatsApp advertising, they've yet to unveil their monetization plan.
In the meantime, while they figure out the specifics, you can already set your WhatsApp Marketing campaign plans in motion. To become an early adopter to WhatsApp marketing, you'd first need to install the app.
Here are the basic steps to creating a WhatsApp account:
1. Download the app and create a WhatsApp account
This is the easy part. Download the app on your phone and complete your profile. Remember to use your brand's logo as the photo. As for the name, it could be you as the owner or someone you choose as the face of your brand. So, choose wisely.
Some businesses use a specific person with a generic name to represent the brand. This makes it seem more personal, but in reality, the person is an amalgamation of their PR and customer service team.
Pro Tip: Make sure you use a dedicated office number, so anyone can use it and no specific person owns it. This prevents any issues in case the owner of the number leaves the company.
2. Build your contact list
This is the challenging bit, but also the most rewarding. To build your contacts, the user must voluntarily share their contact information with you. You can use collected contact information to create WhatsApp marketing funnels. There are no shortcuts in WhatsApp, so you have to earn their trust.
Here are some of the ways you can build your contacts:
If you already have an existing database, simply send them a message so they'd get added to your WhatsApp list. Make sure these are all opt-ins or you risk getting tagged as spam and subsequently banned.
Since there's no advertising on WhatsApp yet, you can insert the ask on your other marketing materials, for example in your emails, websites as well as ads. Publish them on your other social media accounts. A simple message such as "Add us on WhatsApp" along with your WhatsApp number would suffice.
Give out essential information. Alerts usually do this, for example with COVID-19 reminders and updates. Since people are seeking out this information, they are more likely to add you or join your WhatsApp group.
There's also the hard sell where you ask people directly for their contact information. This is not recommended since people may be turned off.
Finally, you can simply add a WhatsApp pop-up on your website. This is a more polite way of asking for a mobile user's contact information.
WhatsApp Pop-Up on Mobile Devices
As a mobile user, you've probably seen this feature while checking out a website. It's basically a pop-up feature on a page asking for your name email address to subscribe to a newsletter or for product updates and announcements.
You can also include this feature specifically targeting mobile users since WhatsApp is installed in mobile devices. Instead of email address, you can ask for phone numbers. Fortunately, this is easy to do even for non-programmers. You can use different tools for generating this mobile pop up for your WhatsApp contacts: Smart Bar, List Builder, and Scroll Box. These tools are usually free with minimal additional fees for customisation.
Once you get the opt ins, you can manually add their numbers into your WhatsApp contacts.
3. Create WhatsApp groups
Once you have collected your opt ins and contacts, you can message them individually via broadcast lists or opt for a group message. Individual messages are usually customer service related, for example they're asking for updates on the product shipment, inquiring about fees, or following up on a request.
Groups give you more potential for engagement. WhatsApp allows you to create an unlimited number of groups with a maximum of 256 people, although some users found a workaround to this using the share link.
Pro Tip: Avoid creating multiple groups in a short span of time or you might get flagged as spam and get your account suspended.
4. Interact and engage with your contacts
Now comes the fun part. After creating groups from your opt ins, it's essential to keep the group active to sustain their interest. Think of it as Reddit and you're creating communities with shared interests or Facebook groups but private.
Some of the simple things you can do is to send links of videos or direct them to your current promotions. You can also conduct surveys on WhatsApp to improve and innovate based on their feedback.
Pro Tip: You can add a UTM code at the end of your URL to track how many WhatsApp users actually click on the link.
You can also take inspiration from the creative WhatsApp marketing strategy pioneered by companies like Financial Times, Hellman's, and Absolut.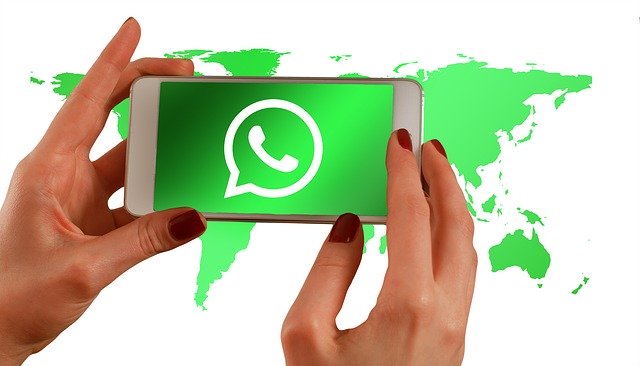 Proven Strategies for Promoting Your Business Using WhatsApp
A WhatsApp marketing campaign tool is only as good as the marketer, so get creative! From big brands like Adidas to the New Delhi police's innovative WhatsApp Marketing India, this messaging app has proven to be a versatile WhatsApp marketing platform for information dissemination, crowd sourcing data, and generating brand awareness. Here are some standout success stories in WhatsApp Marketing best practices:
An Absolut Success
In 2013, Absolut Vodka used WhatsApp to publicise the launch of their Limited Edition Absolut Unique collection in Argentina. The company made two entrance tickets to a very exclusive party available to the public.
To win the tickets, interested participants had to convince "doorman" Sven to give them access by messaging him via WhatsApp. The result? About 600 users contacted Sven using different tactics, including videos and images, in a span of three days.
The stream of uninterrupted chat not only garnered ultra-high and organic engagement, it also generated significant buzz for the brand in the Argentinian community.
Leveraging Free Content
The Financial Times is a subscriber-only publication which has been sharing free content on WhatsApp. They initially used WhatsApp to conduct surveys which led them to their strategy of sharing two free market-specific stories each day.
A successful campaign for FT is getting people to return to their site within seven days. Using the free content push, they found that readers from WhatsApp are 40 percent more likely to return to the FT site within seven days compared to their global benchmark.
The publisher also shared that the amount of engagement in WhatsApp is comparable to their main Twitter account which has a much higher following at 5.7 million.
Hellman's Cooks Up a Successful Campaign
This is another one of the best WhatsApp marketing examples. Hellman's, one of Unilever's mayonnaise brands, provided a value-added service to their customers by offering real-time advice from professional chefs. In the process, their sales rocketed by 70 percent in Brazil.
Hellman's WhatsCook campaign encouraged consumers to share their phone numbers for a chance to get professional guidance from a chef on making a bespoke meal. Their communication platform of choice? WhatsApp, of course. Users could take a photo of what ingredients they have on hand and the chef could send videos on how to prepare a meal.
WhatsApp Marketing Courses
If you need further guidance and an in-depth course about WhatsApp Marketing campaigns, check out these online courses to get you well acquainted with the platform.
Price: From $13.99
What you'll learn:
How to use WhatsApp for business
Identify important ways and opportunities to use WhatsApp for promotions and offerings
Analyse case studies of successful WhatsApp campaigns as models or inspiration
Price: From $13.99
What you'll learn:
Differentiate WhatsApp and WhatsApp Business
Learn useful WhatsApp Business tools for business accounts
Create a business profile and short, trackable links to share with WhatsApp users
Label each customer chat and automate messages
Add quick or canned responses to lessen workload
Discover other useful functions including pinning a chat, marking favourites, and creating shortcuts
Use WhatsApp for web
Discover other WhatsApp marketing campaign tactics like broadcast messaging, sharing photos with captions, and designing promos
Use free plugins to integrate WhatsApp into a WordPress site
Price: From $12.99
What you'll learn:
Convert visitors into customers using WhatsApp marketing campaigns
Learn about successful WhatsApp marketing strategies in 2020
Create a VIP channel via WhatsApp
WhatsApp Marketing Course – Digital Marketing Evolution
Price: From $9.99
What you'll learn:
Build your WhatsApp contact list without saving numbers on your phone
Send personalised bulk marketing messages on WhatsApp
Avoid getting banned by WhatsApp
Extract phone numbers of members from any of your WhatsApp groups
Generate WhatsApp phone numbers
Is WhatsApp Marketing Effective?
Is WhatsAppmarketing worth it? The short answer is yes. WhatsApp puts email marketing to shame. If you want quality engagement over quantity, then WhatsApp marketing campaigns is the way to go.
Here are more reasons why you need to take advantage of WhatsApp Marketing Benefits:
You will get more engagement from WhatsApp users than other platforms
After all, if you're willing to share your contact information, you're likely already invested in the brand and genuinely interested in the products or services on offer.
Potential for exponential growth
Growth with SMS apps like WhatsApp is exponential because one user usually brings in other active users so they can stay connected. Users organically form groups and keep the app active.
Zero cost
It's free! What can be better than that? Users don't have to fork over monthly or annual fees to keep using the app, so you're likely not going to lose people who are already using the platform. Free also means it's easier to get people to use the app.
US users expected to increase
In the of the US, WhatsApp will increasingly become an attractive option because people are located all over the world. Friends and loved ones travel in different countries, and then there's the growth of international workforce through outsourcing and the gig economy. WhatsApp helps connect people around the world without the exorbitant fees.
Rich source of user data
You basically have FGD participants at the tip of your fingertips. The Financial Times managed to get the most of their contacts with surveys for consumer insights, you can too!